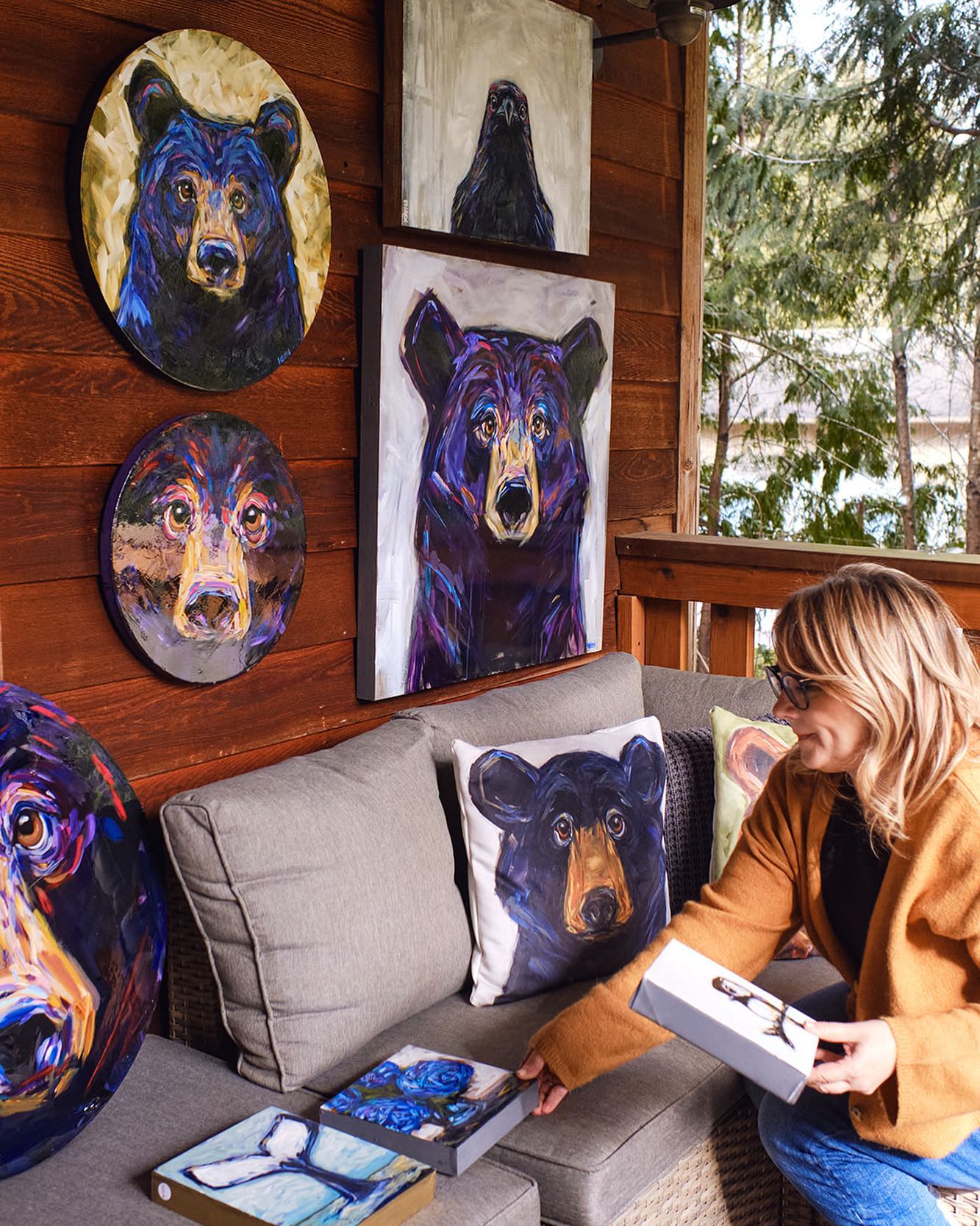 Experience an Art Show in Nature
Step into a forest oasis for an afternoon of Art on the Porch. This recurring event is a way for me to connect with you and show you new work in natural surroundings and the comfort of home.
See Upcoming Events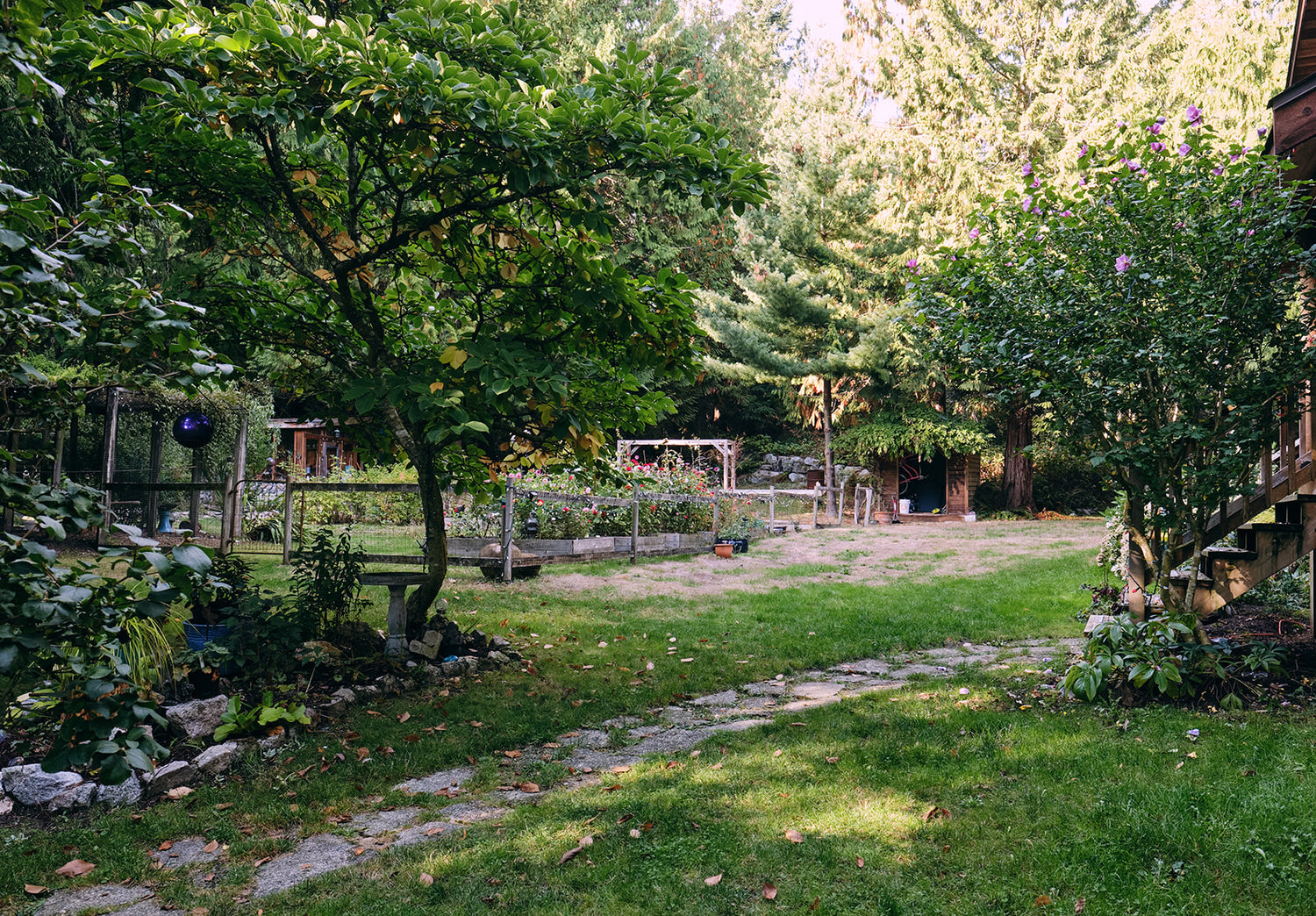 In the Robert's Creek Wilderness
My home is nestled into the beauty of the Sunshine Coast landscape, in between trees and gardens. You may also spot some friendly farm animals.
See Upcoming Events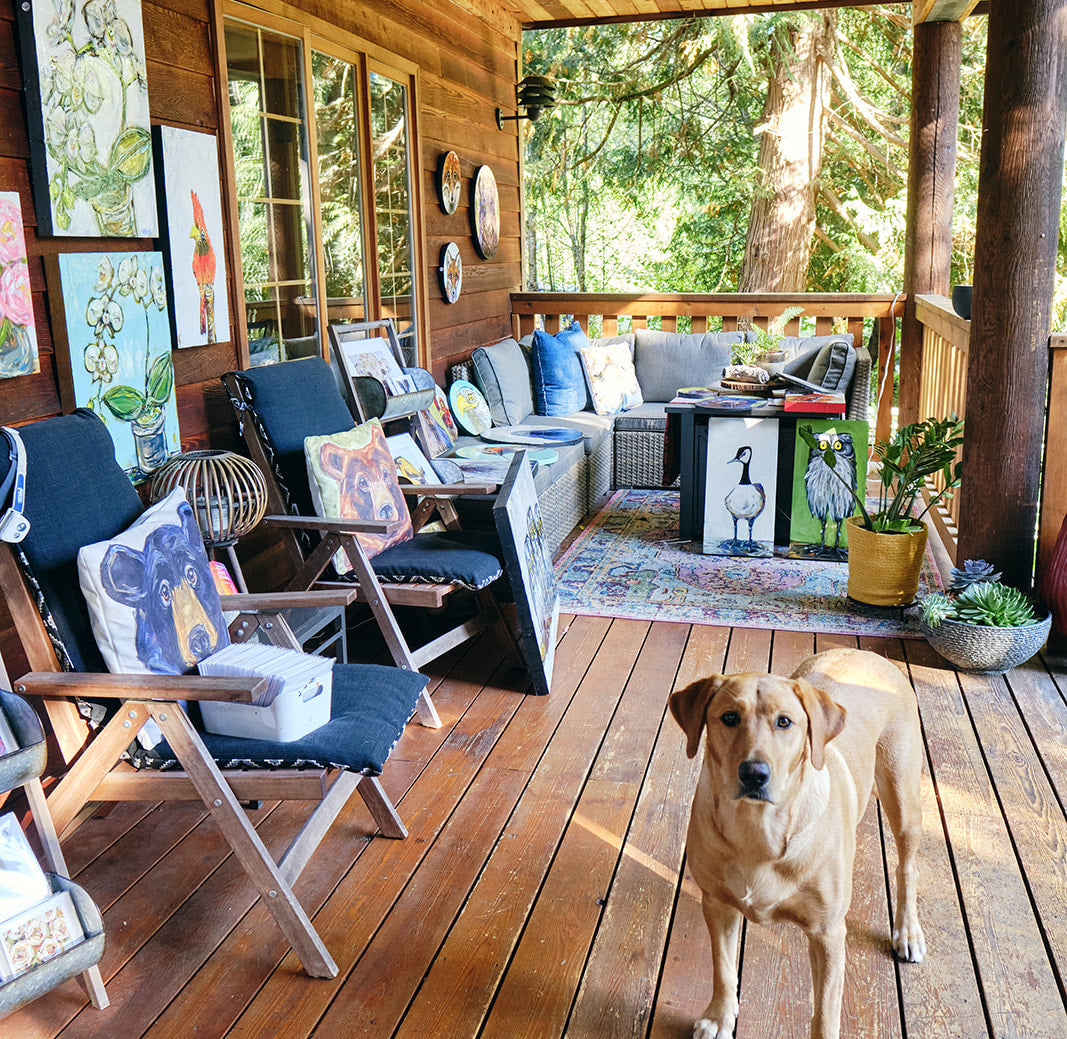 An Afternoon with the Artist
Meet me and find out the inspirations behind my work. Shop the art on display from originals, to prints, art cards and more.
See Upcoming Events